MatadorU is an online education and resource center for travel writers. I really enjoyed the article. Many things are taken for granted when we write our travel diary so here's a sort of checklist for your next trip (or mine :).
Your trip is over and now you're back at home and ready to finally do all the writing that you could not get to while traveling. Better hope you took good notes!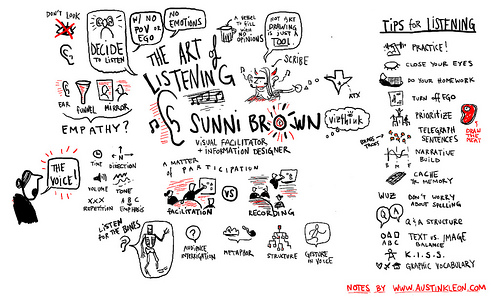 Photo Austin Kleon
WITHOUT NOTES taken in the moment it can be hard to find the inspired words to describe your journey.
Notes jotted in the moment can be drawn upon later to revive a visceral sense of place. Your notes can remind you of emotional and circumstantial elements that were relevant to your overall experience. If taken well, they'll be the bridge back to the moments you wish to capture in your writing.
TAKE NOTES WITH YOUR 5 SENSES
Visual descriptors are good. But remember to take notes with all of your senses. What does the air smell like? What is that fainter smell carried on the wind? What does the scene sound like? When eating, how does it taste? What is the texture? Since good storytelling requires a balance of showing and telling, taking notes with your 5 senses will enrich your writing once you settle in from of your computer many weeks or months after the fact.
Any one of these senses can trigger a greater recollection when you finally sit down to write. Remembering the smell of potent, teeth-staining coffee can bring the whole sidewalk cafe scene rushing back.
TAKE NOTES WITH YOUR EMOTIONS
Remembering how I felt, what frame of mind the circumstance put me it, is valuable information to have gathered when I sit down to write. Whether your travel experience brings elation, nostalgia, terror, or triumph, it is important to take notes in the moment to catch that emotional subtext. Those feelings can be the heart of your travel writing.
TAKE NOTES ON SPECIFICS
The name of your tour guide. The guesthouse you stumble into at 3am. The name of the street where you were pickpocketed. You don't have to be writing a city guide to relish in the specifics of your travel experience. Taking notes on the little details gives depth and authenticity to your writing.
TAKE NOTES THAT ARE NOT NOTES
Photos, audio recordings, video…use whatever technology you have available to record your journey and supplement your note taking.